Expertise in technical translations

||

Certified specialist translations
Translations into and out of almost every language
We are a different sort of translation company. We truly enjoy our work, and don't take ourselves too seriously; but we really mean business when it comes to you and your projects!
You can always rely on us, because we put customer satisfaction before our own expenses. In other words, we take a proactive approach to your projects, to help reduce your costs and generate added value for you.
We consider ourselves part of the bigger picture, and even part of the company for which we translate. This is why we seize every opportunity to expand our technical expertise – for example through technical queries or product training at your facility.
We provide translations into and out of almost every language. Our base of highly qualified freelancers, with whom we have built up a trusted relationship over many years, translate exclusively into their native language. Prior to translation, every source text undergoes a thorough linguistic and content-based examination to prevent misunderstandings and minimise the risk of incorrect operation. This ensures that you receive deliverables from us with maximum quality – in all media.
Languages
Source languages:
German • English • French • Spanish • Italian • Russian
(other languages on request)
Target languages:
All European languages
Russian • Ukrainian
Arabic • Farsi • Turkish
Portuguese and Spanish for Latin America
Chinese • Indonesian • Japanese • Korean
(other languages on request)
Layout / DTP
We support MS Office formats, FrameMaker, QuarkXPress, QuickSilver and InDesign, and also take care of creating the layout and typesetting your documents in the foreign language. We can even deliver print-ready data in PDF format.
Furthermore, it goes without saying that we work with all common HTML, XML and CSV formats that you may use.
Certifying translations
Whether it is a certification for exporting to non-EU states or documents for private purposes – we support you with certified translations, so that you can overcome limits effortlessly.
Transcription and subtitling
In times of mobile working and global processes, would you like the product presentation to take place in every location?
We add subtitles to your videos and you can reach every potential customer with your innovations, no matter where in the world.
Drawing up of glossaries and terminology maintenance
We would be happy to help you with the creation and maintenance of your terminology, from the initial word list to researching specialist terminology in the foreign languages and entering the data in a terminology management system. We also continuously monitor and supplement the existing terminology.
Technical editing
Well-written and understandable documentation is a flagship for your company. A translation-oriented formulation will, furthermore, reduce the entire translation workload, and thereby significantly reduce the related costs.
Relaying contact to interpreters
You can readily invite your colleagues from other countries to take part in product training at your headquarters, and we will send along a suitable interpreter for multilingual communication. We even translate the material so that the interpreter can optimally prepare themselves.
The comprehensibility of language is of great importance for the worldwide exchange of goods and ideas. At the same time, companies are so specialised that each industry develops its own language – and we as translators concentrate on particular industries to be able to deliver flawless, professional texts.
Over the course of our 25-year company history, we have developed particular skills in the following specialist areas:
Automotive / vehicle manufacturing
… and all related industries
Our references
Are you interested in our references?
We would be happy to send you a list of our long-standing and renowned customers upon request.
Computer-assisted human translation
For us, working with innovative information processing tools was a matter of course from the outset. This is why we deliver computer-assisted human translations, which means that we use state-of-the-art software and optimise the work of our translators at favourable conditions. This enables us to not only process large volumes within a short time, but also to utilise the advantages of human translators with non-standardised texts.
Our translation process
All translation-relevant sub-processes are perfectly coordinated to one another:
Checking and preparation of your texts
Where necessary, composition of databases using existing texts
Translation by native speakers
Proofreading according to the dual-control principle
Quality check and layout
Updating of the translation memories with the proofread and approved translations
Translation memories
This is the name for the bilingual databases in which we save our translations, and which we can call upon for every subsequent translation for this language combination. These optimise the translation process as the translators do not need to "reinvent the wheel" each time, e.g. in the case of minor changes in the text, the terminology is stored permanently, and can be consistently used, and large volumes of text can be processed more quickly.
How your texts get to us
as an e-mail attachment:

[email protected]

via our own FTP server (access data upon request)
or using your own browser-based system!
The certification as per translation standard ISO 17100:2016 confirms our quality-oriented working practices. For documents with particular security requirements, we have successfully undergone the TISAX auditing process, so that you can call upon us for all translation matters.
Through certification for the automotive industry we are highly specialised in handling sensitive data, and have an excellent quality management system and IT security management at our disposal.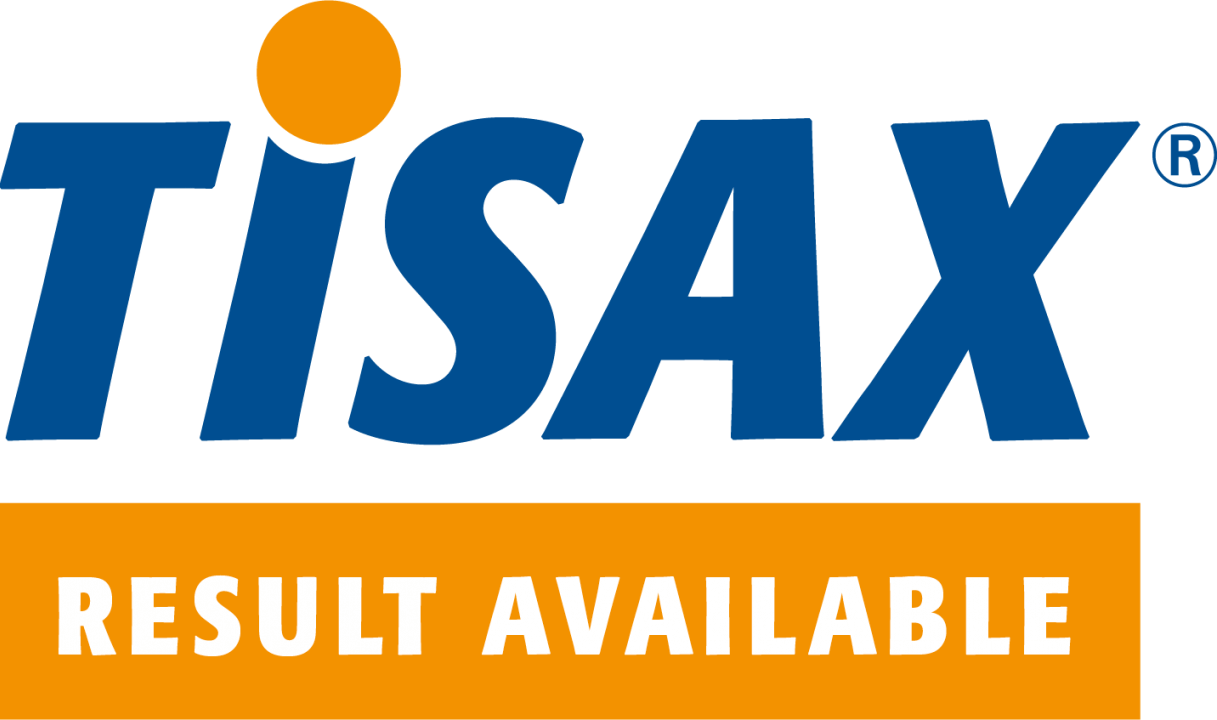 Technical translation projects are so varied and specific in terms of complexity and their specialist areas that it is barely possible to make generalised price indications upfront. For this, a word-based analysis of your texts with our software enables a precise and transparent price calculation to be made, even taking into account previously translated texts.
The price includes checking of the source text, preparation of the files, translation and proofreading according to the dual-control principle, as well as layout of MS Office files. Additional services such as compiling texts in graphics or software engineering for unusual file formats may also come into play.
For details about the word price and the translation-independent tasks such as research or layout, as well as out minimum charge for small jobs, please do not hesitate to ask for our price list.
Are you looking for a competent partner for complex technical areas to actively and professionally support you in your translation-relevant projects? Well, you have found us!
We will not only offer you utmost precision when it comes to translation, but also work together with you to optimise your interfaces and process, so that the translations can be seamlessly integrated into your world.
Our project managers
In our small, well-networked team, each project manager always has an overview of the entire process, and can react flexibly to all requests and eventualities. We ask constructive questions in order that we may perfectly understand your products, and meet your needs as fixed contact partners.
Our translators and proofreaders
Our translator base is exclusively made up of experienced technical translators throughout the world, who translate into their own native language and live in their home country for the most part. With linguistic sensitivity and specialised technical knowledge, they deliver target-group-oriented translations that form the basis for the comprehension and user friendliness of your documentation.